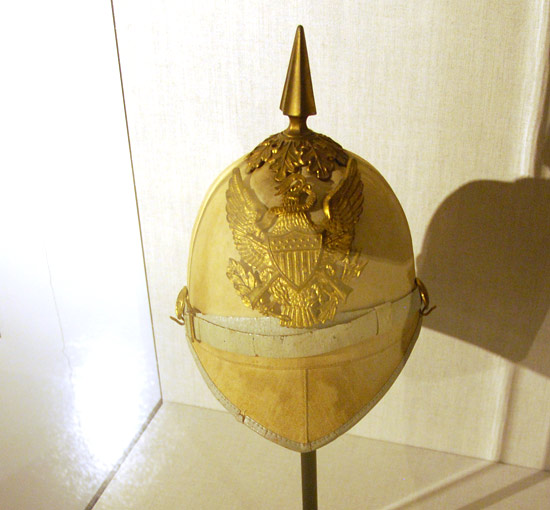 The George Patton Museum at Fort Knox has been undergoing a renovation for some months, and during this time the museum offered minimal displays. Among these included various uniforms from ROTC (Reserve Officer Training Cadet) programs from the past 150 years.
This included a cadet uniform from Cornell University from 1892. What makes this particular display interesting is that it features a white helmet that is stated to be an "Army adopted… dress helmet pattern," and noted, "Except for the white color, this helmet mirrors the infantry helmet used for the regular Army during this time."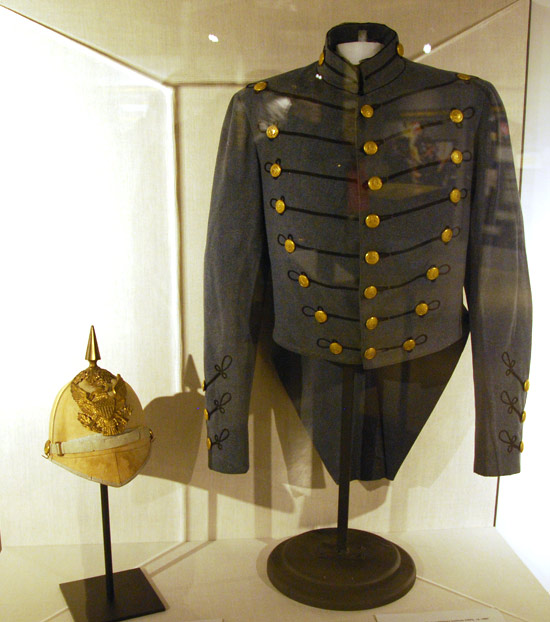 This is in fact only partially true. The "cadet" helmet appears to be an 1880 pattern typically used by the National Guard units, not the regular army. While these helmets do have similarities with the dark blue dress helmets of the era, these patterns are somewhat unique.
Moreover, there is no mention of the white 1887 or 1889 pattern helmets that were used by the U.S. Army at the time. This does suggest, however, that the ROTC programs towards the end of the 19th century may have used those National Guard style helmets – which this author believes were cheaper to produce than those made for the regular army.
While several companies produced these helmets, this pattern appears to be one made by either Henry William and Company or McKennedy and Company, both of New York City.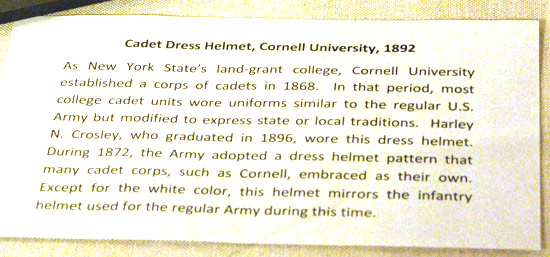 Peter Suciu