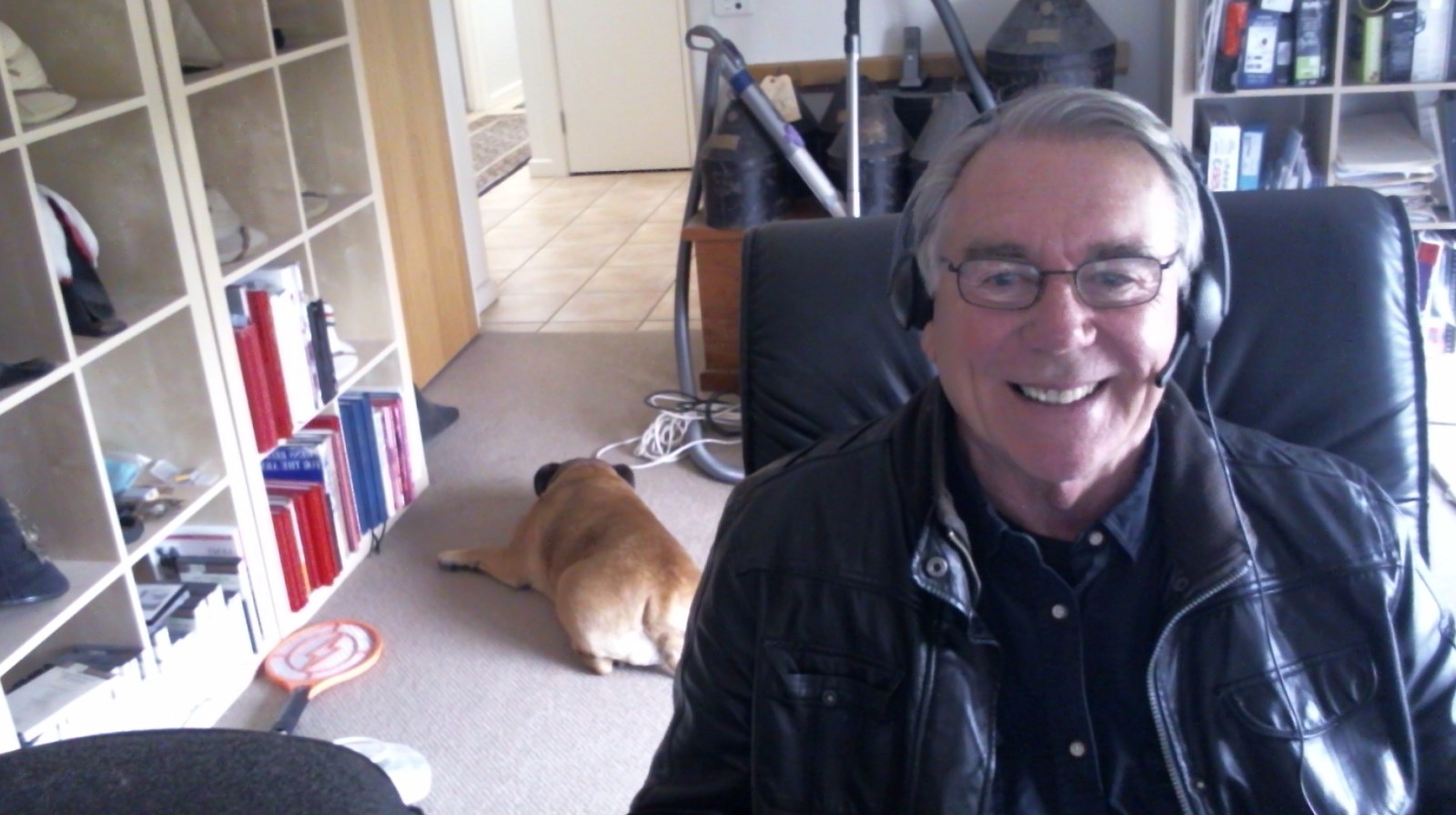 Stuart Bates has been an avid collector of British and Australian headgear for over 20 years, and his collection includes more than 140 items ranging from 1768 to 1953. Stuart has written extensively about the subject of military helmets, in magazines such as The Armourer and the Military Trader. He also wrote his book on the Wolseley helmet and is an active contributor on several militaria forums. Stuart lives in Victoria, Australia.
Email: stuartbates[at]bigpond.com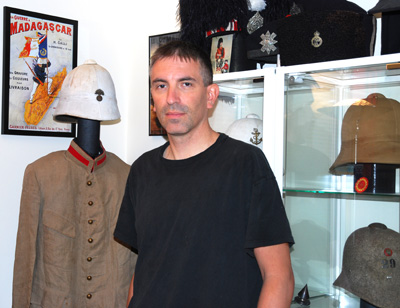 Peter Suciu is a freelance business reporter and his work has appeared in numerous magazines, newspapers and websites including Newsweek, The New York Post, The New York Daily News, Forbes, Fortune.com, CNBC.com, Inc.com, Wired, Playboy and Reader's Digest.
He has collected military helmets since his great uncle Louis Suciu bought him a British steel helmet in 1981. He currently has more than 400 helmets, including nearly 200 sun helmets and other tropical headgear. He covers military history and militaria for Military Heritage, Military Trader, Military Surplus and Armchair General. He is the author of Military Sun Helmets of the World. When he's behind a computer keyboard Peter is a regular fixture at various military collectible shows including Show of Shows (SOS), MAX, The Baltimore Antique Arms Show, The West Coast Historical Militaria Collectors Show and The Michigan Antique Arms Show.
He sells original, quality militaria at his website PlundererPete.com.
Email: petersuciu[at]gmail.com
Roland Gruschka, Germany, has been collecting pith helmets since he was 14. He is an MA in history, arts history and media. Since 1999, he is working as a manager for communications, marketing and corporate publishing in the IT industry. Besides, he presented a TV program on antiques for Servus TV in Austria from 2008 to 2014 – partly in a pith helmet decorated studio.
The wish to own a pith helmet originated in a movie, first seen as a little boy: A British officer climbs a rock to watch a party of Dervishes. His helmet rolls down the steep rock, is lost and the officer suffers severe sunstroke and blindness. Roland doesn´t consider in necessary to mention the title of this movie to the readers of this website.
James Holt is a Graphics Color Specialist, and to some degree an Historical Artist, living in the United States of America. He has been collecting militaria for thirty years. The British campaigns of the late Victorian era have always held a particular interest, with an emphasis on the Second Anglo Boer War. 
 Email: holt430[at]comcast.net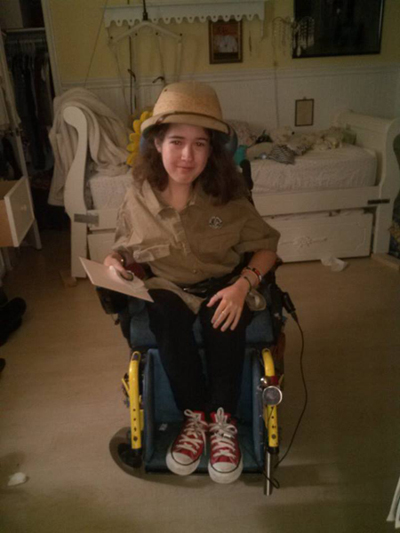 Shea Megale is a young author from Virginia, U.S.A.  She has written nine novels and three children's books and is a serious collector of old photos, most particularly ones featuring pith helmets. Shea's fifth novel, Emporium, was the genesis of her collecting and is an alternative history, c1895, where the creation of a noxious gas practically destroyed the planet's wildlife. "Thus, this society's celebrities are not musicians or inventors, but Hunters, who brave the barren, dangerous wilderness in pursuit of the last living animals for the last living zoo in the world, the Emporium."

Shea's website is http://sheamegale.weebly.com/index.html and she can be contacted at – Email: klmmjm1995[at]gmail.com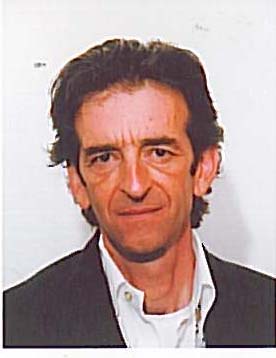 Piero Pompili was born in Rome, Italy in 1955. He studied accounting and then biology in Rome, but has had an interest in military history from an early age, with particular interest on the British and Italian colonial events. He has been an avid collector of uniforms and accessories of the English and Italian Armies . His other interests include weapons and shooting. Piero lives in Rome with his wife and daughter.
Email: piero55[at]me.com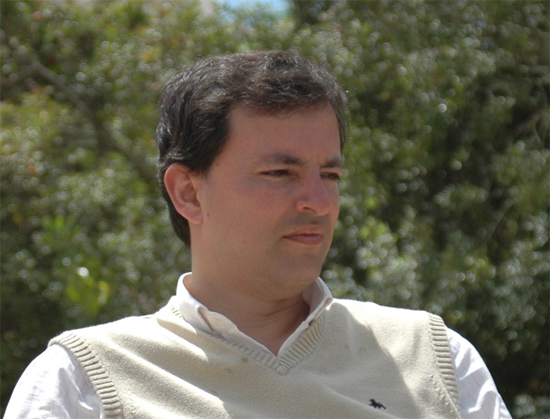 Pedro Soares Branco, MD,  is chief of staff in the Physical and Rehabilitation Medicine Department of Curry Cabral Hospital in Lisbon, and assistant professor in the Lisbon Faculty of Medical Sciences. He is also a member of the Portuguese Fine Arts Academy, a life-long militaria collector and a militaria consultant for the Portuguese Military Museum and the Ajuda National Palace. He has published four books and several articles on the subject of Portuguese militaria.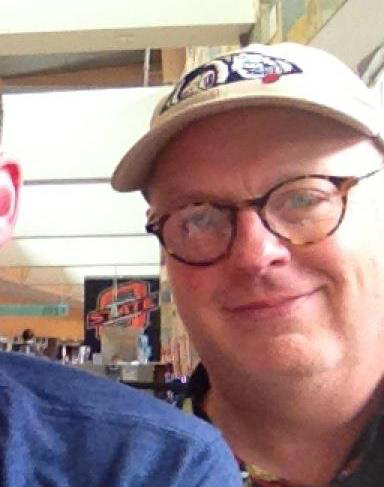 Jon A. Maguire  was born and raised in Oklahoma City, Oklahoma. Jon graduated with a degree in Clothing, Textiles and Merchandising from Oklahoma State University. He has been collecting militaria since he was a small boy. Jon's dad, Joe D. Maguire, served as a C-47 pilot in the 27th Air Transport Group, stationed in England and France during the second World War. His Great Grandfather, A. B. Davis was on the Punitive Expedition in 1916, chasing Pancho Villa on the Mexican Border. Jon served as historian to the 27th Air Transport Group, and wrote their unit history, Gooney Birds and Ferry Tales, The 27th Air Transport Group in WW2. Jon also has a number of books in print on US Air Corps flight jackets, uniforms, insignia and flight gear. He has also co-authored books on German headgear. Jon has a passion for German spiked helmets as well as Victorian British, French, and American head gear. Jon has two adult children, Sean and Megan, and is married to Rhonda – 31years and counting.
email: c47skytrain[at]gmail.com