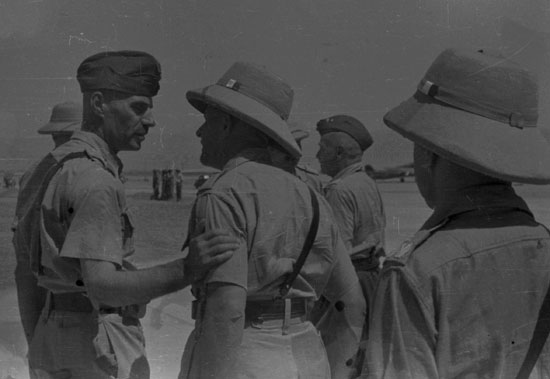 As we have previously noted many nations that had no colonial empires had soldiers don sun/pith helmets at various times. One of the more unique examples of this is Poland – a nation that didn't even exist as an independent land for almost 150 years.
After achieving independence in 1918 and fending off an invasion by the Soviets in 1920 the nation of Poland was again occupied by invaders again in 1939. With the nation occupied by the Germans – as well as the eastern portion of the nation essentially annexed by the Soviet Union – many Poles fled to Great Britain to continue the fight to liberate their nation. The terms of the Allied Forces Act 1940, which was an Act of Parliament passed in late 1940, gave legal authority for the recognized sovereign governments of Belgium, Czechoslovakia, the Netherlands, Norway and Poland – all of which were under German occupation – to raise, equip and maintain independent armed forces on British soil.
These Polish soldiers eventually formed the 3rd Carpathian Rifle Division, and headed to the Middle East where they joined Free French soldiers in liberating pro-Vichy French Syria and Lebanon. This Division later served with General Montgomery's Eight Army in North Africa, and throughout this campaign was outfitted in British tropical uniforms and sun helmets.