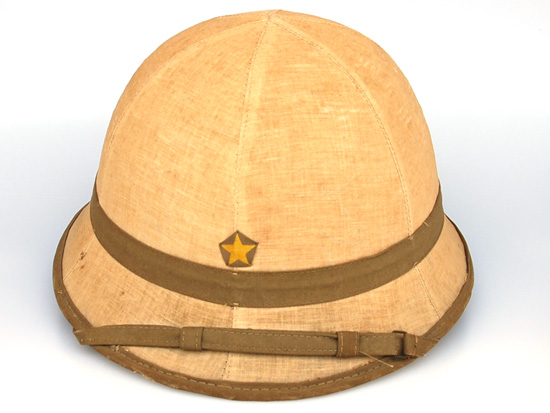 A unique variation of Japanese sun helmets used during World War II is one often referred to as "the officer's pattern." Why this particular helmet is considered to be an officer's version is not known, but it is likely that it is because the character of Colonel Saito, the prison camp commandant in the film The Bridge on the River Kwai wore such a helmet.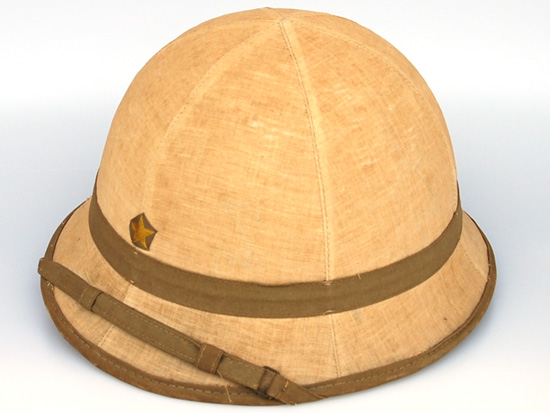 This variation of the "Type 90" pattern sun helmet features the same six pattern construction as the khaki versions, but instead is covered with white cloth and a khaki band. It is unclear exactly as to which particular firm produced the helmet or when it may have been used.
In fact, some collectors debate whether the helmet was ever issued at all. Given that most of the examples seem to be missing a label indicating who it was issued to, or when, it is possible these were never issued during the war.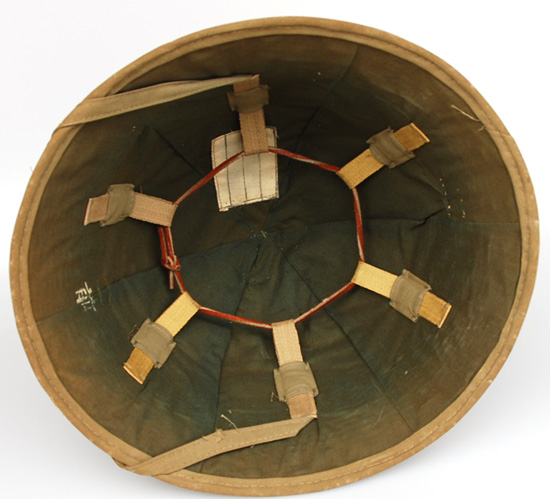 The example worn by Sessue Hayakawa's character Saito in the movie is likely an original unissued example – but interestingly doesn't feature a khaki band, although in some shots it appears possibly that the helmet was painted white.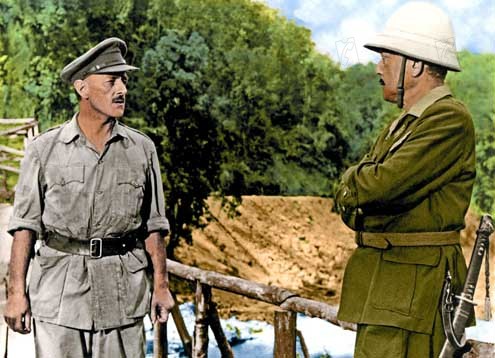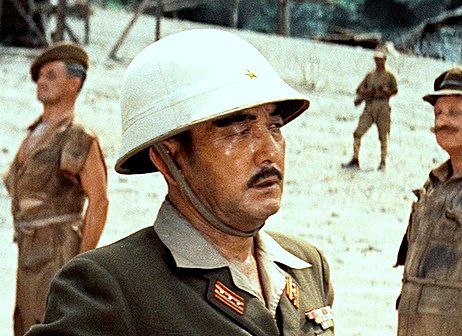 This rare helmet variation, of which only a handful are known to exist in collections, is seen both with the sewn on insignia as well as with the metal star.
Peter Suciu