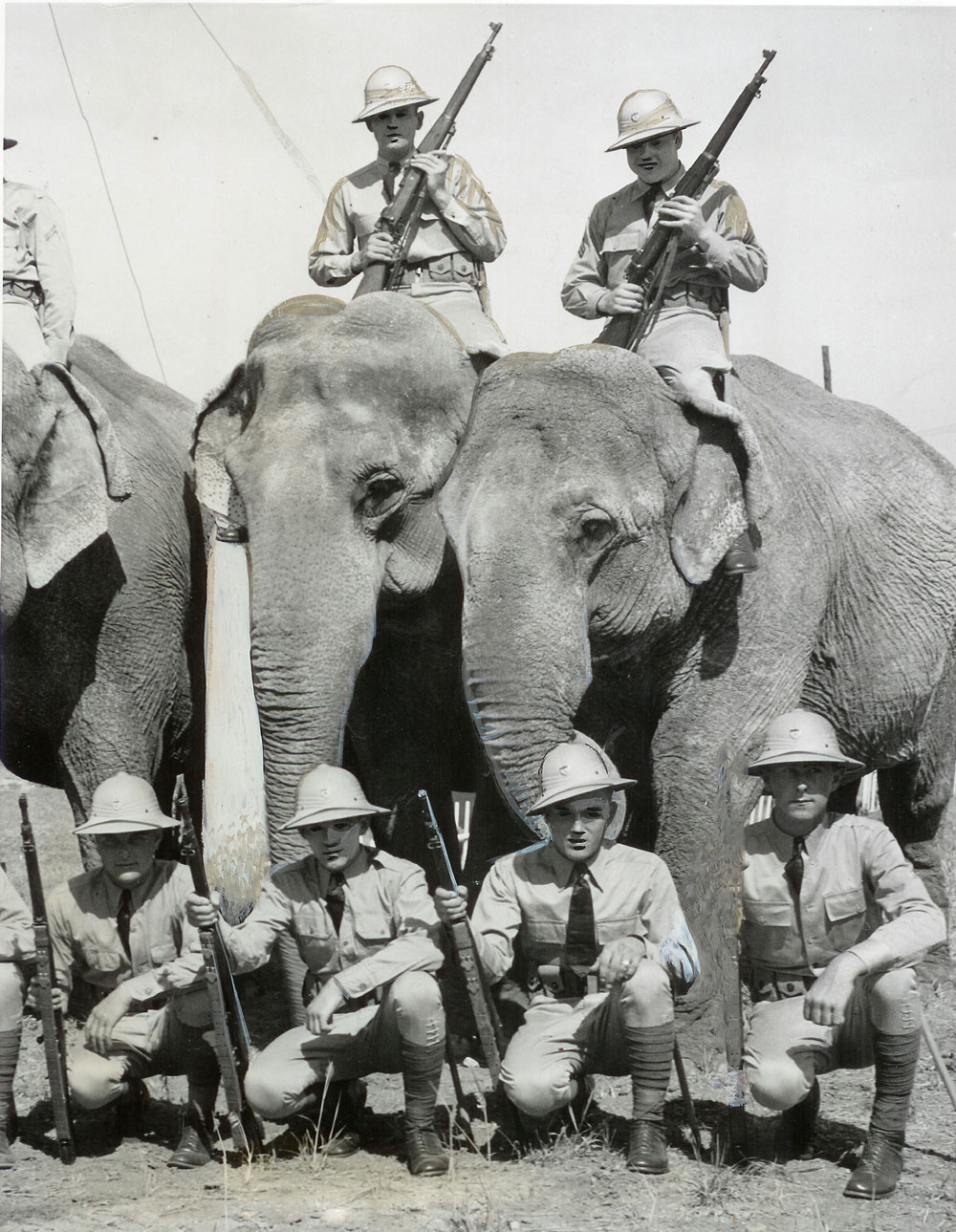 It has been long established that the American pressed fiber sun helmet was used as both a civilian and military helmet, but one key detail that has largely been uncertain for sure is what year the helmet was even considered for use by the military.
While it now appears that this helmet pattern may have likely been based on the British "Standard Pattern" that was used by the USMC in Haiti in the 1920s and early 1930s, a long forgotten ACME publicity photo has surfaced that includes a date: 7-8-37.This photo isn't itself remarkable, and it appears the negative may have even been touched up (badly), but the press copy on the backside of the photo is rather detailed, suggesting "U.S. ARMY TRIES TROPICAL HELMET FOR TROOPS."
The helmet does appear to be an early Hawley pattern, but based on the number of folds and placement of the grommets it could be the same early civilian style that this author has only once seen in use as a military helmet.
The photo along with the surviving early helmet in this author's collection should confirm that the U.S. Army began at least testing the new sun helmet in the summer of 1937. After 80 years the dots are truly being connected!
Peter Suciu
August 2017
Thank you to Roland Gruschka for bringing this rare photo to my attention.