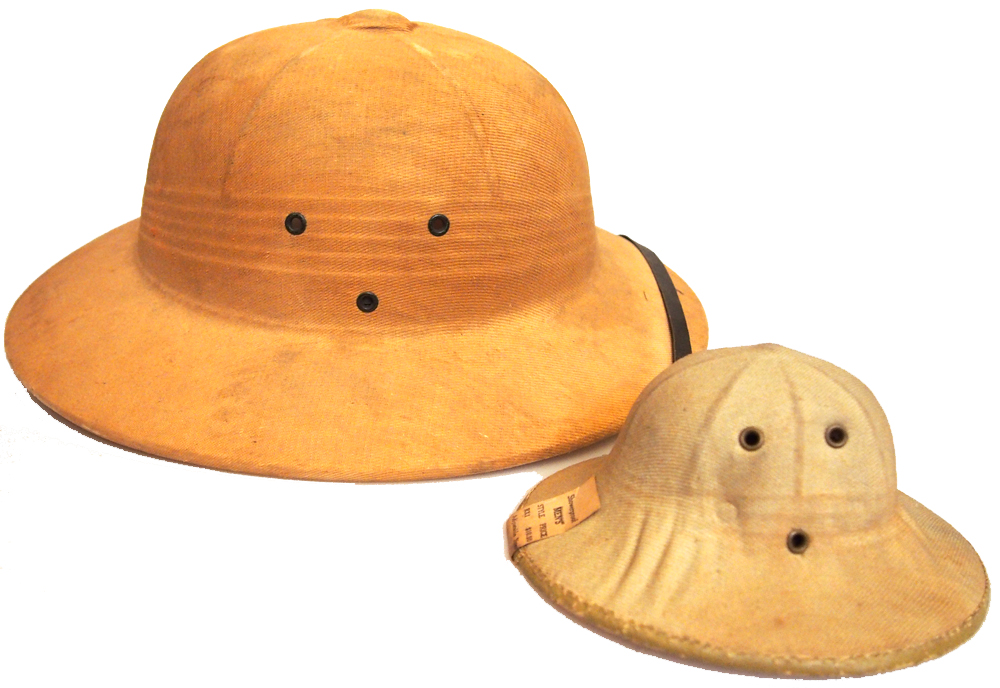 Recently a potential one-of-a-kind item surfaced on eBay. It was a "salesman sample" of the American pressed fiber helmet. What made this particular find so interesting is that it was truly a salesman's sample in that it wasn't full size. So why exactly was a one-quarter scale helmet created?
The American pressed fiber sun helmet was used in the military during World War II as a training helmet by the USMC, but also was used in tropical locations throughout and after the war. In fact, as previously noted by this author, it was the longest utilized piece of headgear in the American military.
What is also known about this helmet is that its origins were not military. In fact it was a commercially available piece of headgear designed for civilian use. What isn't understood is who this headgear was intended for, because its origins date back to the mid-1930s when the United States – along with much of the world – was gripped in the Great Depression. It wasn't exactly a time when Americans were taking holidays to the tropics.
However it is believed that the helmet was designed for the world traveler, but also was intended for use by anyone who worked in the hot sun – from farms to road construction to other manual labor. At the time safety wasn't quite the concern it is today, and the heat from the summer sun was probably as much a concern as the need for protective headgear.
With the outbreak of the war in 1941 equipment was needed and this helmet pattern was "pressed" into service as a training helmet and produced by both Hawley Products and the International Hat Company. More than 250,000 helmets were produced by war's end. The helmet was exported to Canada, and eventually adopted by the Canadians as a training helmet and produced by Hawley Products Canada
The helmet pattern subsequently saw use by the United States Army, Marines, Air Force and Navy throughout the Cold War. The helmets were supplied to various American allies in Latin and South America. It also was adopted by police forces and of course the United States Postal Service.
However, it never did seem to catch on as a civilian product, which probably explains why the example above is perhaps the only known "salesman sample" of this most iconic helmet.
Peter Suciu
November 2014