This is a special study of Japanese tropical helmets by Nick Komiya, and is presented in four parts.
1930 May, Launch of the Second Model Sun Helmet Showa 5 Type (昭五式)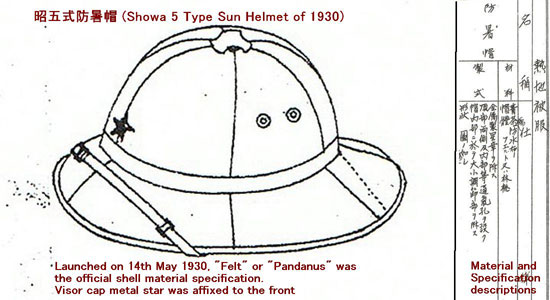 7 years after the introduction of the IJA's first sun helmet, a revamp of design was signed off by Emperor Hirohito on 14th May 1930. A whole new range of items got launched at the same time like new canteens, back packs, bread bags and the army jacket now got a vertical seam in the back to rationalize production efficiency.
The external appearance of the sun helmet did not change hugely, but instead of having a third vent grommet on each side, a top vent with cover was revived. Continue reading →