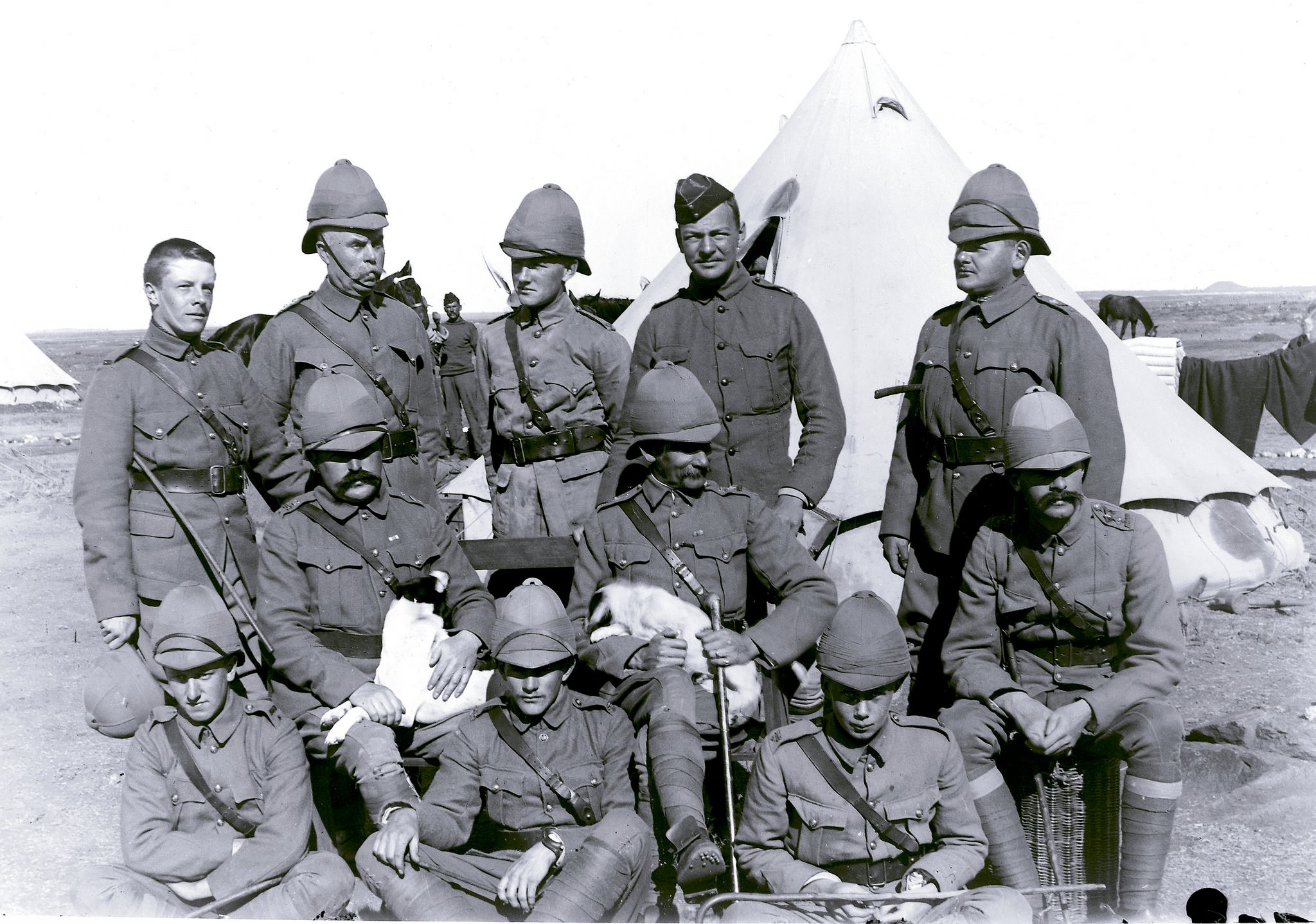 Click on the photo for hi-res.
This photograph was sent to me by a fellow contributor that is clearly a mixture of young and old (and rather portly) British "officers." Interesting to note the "pips" on the soldier seated far right and the brass buttons on most. Also note the variations in the tunics of these British soldiers, and the fact that Sam Browne belt's do not sport holsters nor sword frogs.
What isn't so clear is when or where this photograph was taken. Obviously we can narrow it down to the latter decades of the 19th century based on the uniforms, equipment and notably the helmets – the "where" is the other mystery. The terrain appears generally flat without much foliage, but is this South Africa, the Sudan, India or elsewhere?