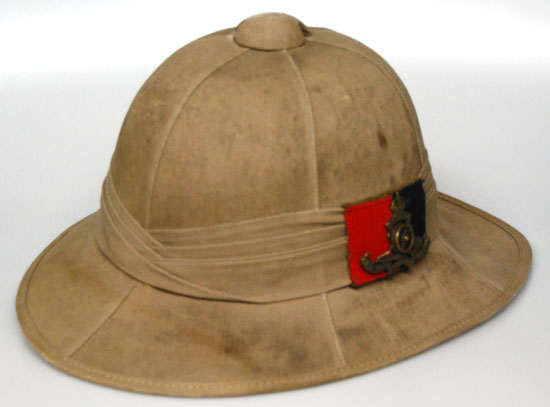 The Canadian military is most remembered for its heroic actions in Italy and Western Europe during the Second World War, but it was still active in every theater of war. More than 1.1 million Canadians served in the Army, Navy and Air Force and its entry into the conflict was the nation's first independent declaration of war.
During the North African, Middle Eastern and Sicilian campaigns the Canadian army was outfitted in a tropical uniform. Among the more "anachronistic" looking of these was the uniform worn by units of the Royal Canadian Horse Artillery.

A Canadian pattern of Khaki Drill Jacket was introduced during the war, and it was notable in that it featured an open collar design. This allowed for the wear of a shirt and tie underneath, which had previously not been permitted for other ranks. This particular jacket was not worn in Europe, but did see use in the summer months in Canada and in the Mediterranean and Middle Eastern theaters.
Despite the fact that the cavalry was almost full mechanized the Canadian Horse Artillery utilized pre-war British-made khaki cord breeches with two slash pockets to the front. The inner thigh was reinforced with a double thickness of fabric. Other ranks and NCOs wore puttees, which were worn cavalry style with the tape at the ankle, over standard 'ammo' boots. If riding was actually necessary spurs were also used.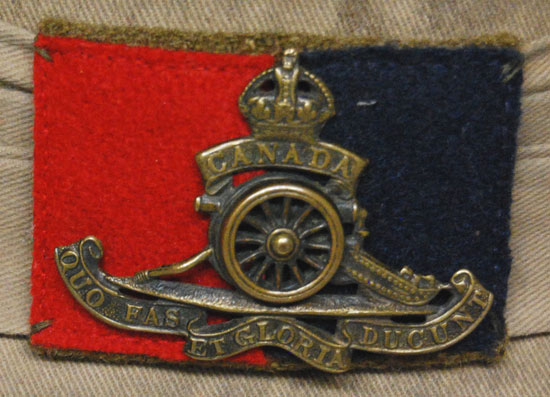 A variety of headgear was used, but in tropical regions the Wolseley helmet remained in use. This example above features a flash and Royal Canadian Artillery badge.
Peter Suciu