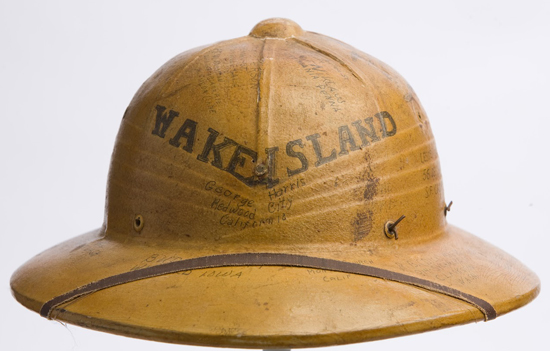 The American pressed fiber sun helmet that was introduced just prior to World War II, and remained in service well into the 1990s by some USN units has the distinction of being the longest continually used helmet in the American military history. The helmets aren't typically hard to find either, and often lack little in character.
However as these examples can attest some owners knew how to give their helmets some personal style.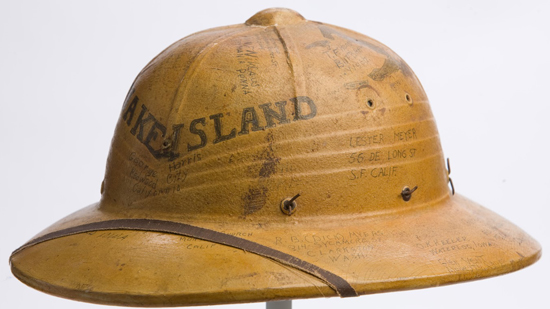 While it was against regulations to decorate a helmet, many soldiers, sailors and Marines still did so as is attested by this above example. Whether this helmet was actually used on Wake Island is questionable, and if so it was likely painted this way prior to the December 1941 siege of the island, or after the island was liberated at the end of World War II. Regardless it serves as a true reminder of the "Alamo of the Pacific" that occurred 69 years ago.
Peter Suciu